Welcome to my website!
My name is Jasmina Susak. I am a self-taught, colored pencil artist and author of many how-to-draw books. I live in Hungary, a little country in the middle of Europe. I create colored pencil drawings of subjects ranging from wildlife to celebrities. Many of my drawings are accompanied by videos that show the techniques behind them. At the end of 2014, I decided to share my experience with those interested in drawing after countless questions and queries about drawing from my followers and watchers on a daily basis. I came up with a solution that is no other than writing books about my drawing experiences and share my extensive knowledge. I've been selling these how-to-draw books online and most of them are listed on Amazon and my website where my eBooks can be downloaded. I am really surprised by the number of people who are interested in drawing. Others are just curious about the process of drawing and want to peep behind the curtain to see how such work is done, and want to have some nice book with interesting drawings. This causes me to feel even more inspired to do and offer more and provide and share my knowledge in drawing through my books and demonstrational videos.
In my stints being a colored pencil artist, most of the comments/questions that I receive on a daily basis are: "How do you draw like that?", "Which colored pencils you use?", "How can you draw so realistically with just colored pencils?" "How do you mix the colors?" "What do you use to blend your colored pencils?" "Which colors should I use for the human skin?" "Does the kind of paper matter?", "Can you give me some tips to draw better?", and many more. Browse through these pages and you'll find the answers to all these questions. If you have any questions, don't hesitate to contact me. I will reply within 12 hours. Also, don't forget to leave some comments, so I can notice that you've stopped by
Learn to Draw ⤵
So far, a lot of drawings that I have made are currently hanging on the walls around the world and it's always a great feeling to make my customers happy and feel satisfied with my drawings. If you are interested in hiring me to draw a realistic image for you, please feel free to send me an email with a clear, high-quality reference pictures and fully explain what exactly needs to be done. I am also able to combine multiple images together as well as removing and replacing them. If ever there is a need for drawing backgrounds, I can also do that for you.
When you order a drawing from me, you are purchasing a realistic, well-detailed piece of artwork drawn with high-quality graphite and colored pencils drawn on white or toned paper. It is drawn in the same style and quality of my drawings that you might have already seen or you can see in my drawing gallery. It is important to note that I only draw in graphite and colored pencils. I am not offering drawing services in different styles or medium such as watercolors or markers. To make sure customer's requirement is fulfilled, I make it a point to provide scanned images of the progress of my ordered artworks to the customer. This is to provide them interaction and provide further inputs on creating the right requirement. In terms of the artwork's protection and longevity, I always do spraying with protective fixative. However, it is recommended to get an artwork framed as soon as possible upon receipt. To ensure proper postage and tracking, I ship an artwork in a secure, postal carton tube as a registered letter. In addition to this, I provide a token of appreciation for availing my services - I am giving a free bonus gift drawing from anything from my gallery chosen by my customer. Most drawings take me at least 3-4 days to complete and shall be shipped to you immediately. If you want, I can record the drawing process and create a time-lapse video for you, which will cost you additional $300. Feel free to contact me if you have any questions or would like to book in with me to have your very own picture drawn by me!
When I do a commission, I require an upfront payment via PayPal. Shipping cost and postal tube price are already calculated in the prices shown in the table below. Feel free to ask me for any other sizes and requirements and send me an email:
jasminasusak00@gmail.com
| | Colored Pencil Drawings | Black & White Drawings |
| --- | --- | --- |
| A4 (8.30 x 11.7 in) | $340 | $300 |
| A3 (11.7 x 16.5 in) | $680 | $600 |
| A2 (16.5 x 23.4 in) | $1,400 | $1,200 |
One of my commission drawings, done for Carolina International Trucks & Idealease.
---
Commissioned fanart. I used colored pencils for Iron Man and soft pastel powder for the background.
Tweet
If you are considering purchasing some of my existing drawings (that you've seen in my YouTube videos or anywhere else) or prints, you can find them on Fine Art America and you can buy originals on my web page, many of the originals are for sale 90% off.
---
---
You can contact me via email: jasminasusak00@gmail.com I will reply within 12 hours.
You can also contact me on Facebook, YouTube, deviantART.
---
Get the art print of my drawing, available on Society6
Get the colored pencils I use: Amazing Prismacolor Premier set of 150 pencils (you can buy exactly the same pencils I use after clicking the link/image below). Buy this set now while cheap (it may not stay cheap for long!) The Best Prismacolor Colored Pencils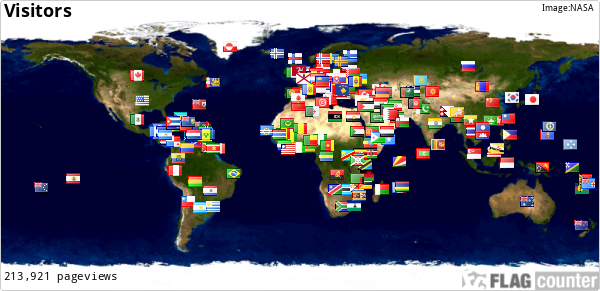 ---
---
Get the print of my Tigers drawing. Available on deviantART
---
To save your time drawing grid lines, download my Android app Grid Drawing Tool, and create a perfect grid on your reference photos within a couple of seconds:

---